CNC Machinist - Vertical Turret Lathe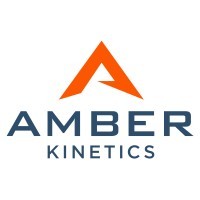 Amber Kinetics
Union City, CA, USA
Posted on Monday, May 29, 2023
Amber Kinetics, Inc. is looking for a Machinist/Programmer to fabricate a range of customer parts for prototype builds using a Vertical Turret Lathe (VTL) at our Union City Headquarters. This is a drawings-to-parts programming, setup, and run position. The candidate must have at least 5 years of experience machining parts and operating independently. Experience using the Mori CNC Lathe and Brother CNC Mill is a plus. Programing will be done using MasterCam software. You will work alongside a CNC machinist who will be responsible for setting the standard and machining practices.
Responsibilities
Operate, program and setup CNC VTL Lathe with live tooling
Program tool path using Mastercam software, both 2D profile and 3D surfaces
Machine parts using detailed drawing and sketches
Inspect parts using conventional inspection equipment
Design and manufacture of tooling and fixtures for use in manufacture parts
Communicate with engineers and customers verbally and written
Maintain and troubleshoot machine
Required Skills and Experience
Experience operating, programming, setting up and maintaining CNC VTL Lathe
High School diploma or equivalent required
5 years' experience with precision machining
Focused with attention to detail
Efficient and disciplined with time
Independent worker ready to succeed in a minimally structured environment
Additional Beneficial Skills and Experience
Trade school, apprenticeship, college training or any other formal secondary education a plus
Preferred if candidate brings personal tools which include basic set-up and inspection tools
Personal Qualities
At Amber Kinetics, Inc. we value a healthy work-life balance, engineering-driven decision-making, autonomy, and agency. We offer and encourage opportunities for personal and technical growth, and the chance to pioneer new technologies and creativity, flexibility, tenacity, individual responsibility, and attention to detail.
Amber Kinetics' vision is a flywheel in every country to mitigate climate change and reduce poverty. We design and manufacture safe, environmentally sustainable energy storage solutions based on advanced flywheel technology. Our mission is to give customers the most compelling energy storage solutions for a cleaner, safer, and more reliable energy infrastructure. We offer competitive compensation and a healthy work-life balance located in Union City, CA. Amber Kinetics, Inc. is an Equal Opportunity Employer.
Compensation and Benefits
Wage and equity package commensurate with experience ($35.00 - $44.00/hour DOE)
Paid Vacation + Holidays
Medical, Dental, Vision
401(k) Plan + Matching
Schedule:
8 hour shift
Start time ideally 5AM
Monday to Friday