Test Operations Engineer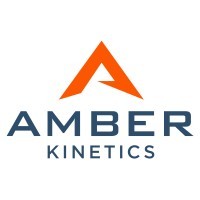 Amber Kinetics
Operations
Biñan, Laguna, Philippines · Biñan, Laguna, Philippines
Posted on Wednesday, June 21, 2023
Required Experience and Skills
B.S. in Electrical Engineering or Electronics and Communications Engineering is preferred.

Three (3) or more years of plant / test operations and/or electrical/electromechanical test engineering experience

Construction and contractor management experience and PCBA manufacturing knowledge is a plus

Electronics component knowledge is a must and

Understanding of electrical schematics, layouts and CAD data

Knowledge of electrical testing theory, data acquisition/analysis and reporting.

Proficiency with Python / Matlab or similar language is desirable.

Experience in analyzing large data sets and/or statistical analysis, using oscilloscopes, multimeters, and other tools, power inverters / communication protocol (MODBUS) is a plus.

Knowledge/experience in product failure analysis, root cause identification and other problem-solving techniques and with familiarity with ISO 9001, ISO14001 and ISO18001 is a plus

Familiar with standard business procedures related to supply chain, finance, logistics, field services and manufacturing.

Familiar with RA11058 (Occupational Safety and Health Standards), BOSH/COSH training is a plus.