Senior Mechanical Engineer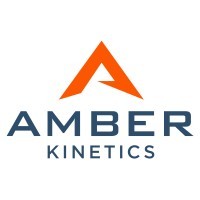 Amber Kinetics
Union City, CA, USA
Posted on Friday, September 15, 2023
The ideal Mechanical Engineer will contribute to the engineering design and development of Amber Kinetics flywheel energy storage systems. The candidate must have demonstrable mechanical design experience, preferably with rotating machinery or complex mechanical systems. In addition, a detailed knowledge of manufacturing techniques and processes is a must. The ideal candidate must be able to work as part of a motivated team in a dynamic, start-up environment, and be willing to accept responsibility for their individual project timing and results. The position will involve site visits, and a degree of practical hands-on work will be required. Some travel, possibly overseas, may be necessary.
Responsibilities
Design and drawing of flywheel components using Solidworks CAD
Engineering calculation and problem-solving
Gathering of engineering data to determine design decisions, including designing and conducting tests or experiments
Assist with test installation, and test site visits/service visits
Work cross-functionally to effect, prototype, and validate design changes
Generate ECO's in the change system and ensure sign-off in a timely manner
Create and modify design specifications, procedures, and documentation
Provide hands-on assistance as required, such as flywheel assembly, test site installation, troubleshooting, fault diagnosis and corrective action of units.
Maintain individual project schedule and meet designated milestones
Minimum Required skills and experience
B.S. in Mechanical Engineering, or related qualification/experience
Minimum of 5 years' practical experience in design and development in a professional environment
Familiarity with fits, finishes, and a working knowledge of engineering materials
Experience with CAD to produce 3D models, and 2D drawings to ANSI standards
Proven ability to solve engineering problems with creative, and effective solutions
Demonstrable experience with engineering simulation, calculation, and decision making
Strong communication and presentation skills
Knowledge of basic manufacturing techniques and processes
Hands-on mechanical experience
Additional Skills and Experience
Experience or knowledge of the renewable energy sector
Experience with vacuum systems
Knowledge of electrical equipment, particularly electric motors and associated components
Detailed knowledge of fabrication, casting, forging, plastic molding techniques, etc.
Some knowledge of civil engineering may be beneficial
Finite Element Analysis
Experience with Solidworks would be desirable
Personal Qualities
A good fit with our team is important - we value collaboration, enthusiasm, creativity, flexibility, tenacity, individual responsibility and attention to detail.
Amber Kinetics designs and manufactures kinetic energy storage systems based on advanced flywheel technology. Our product is the world's first cost-effective, four-hour flywheel energy storage system for utility-scale applications. Our mission is to accelerate global adoption of energy storage by commercializing our advanced, cost-disruptive flywheel technology to provide a lower cost and higher performing alternative to fossil fuel generation.
We offer competitive compensation and a healthy work-life balance. Our Headquarters is in Union City, CA. Amber Kinetics is an Equal Opportunity Employer.
Compensation and Benefits
Salary and equity package commensurate with experience
401k matching plan
Medical, Dental, and Vision