Quality Engineer/Inspector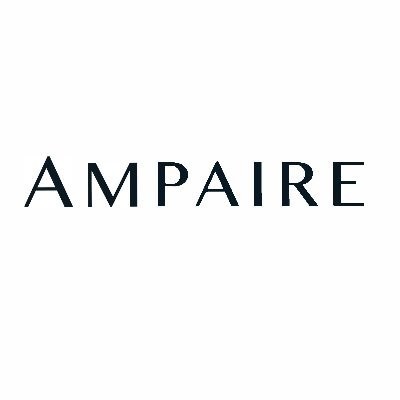 Ampaire
Quality Assurance
hawthorne, ca, usa
Posted on Wednesday, December 21, 2022
Ampaire Inc.
Quality Engineer/Inspector
Hawthorne, CA · Full time
Quality Engineer/Inspector will play an integral role on a talented team focused on decarbonizing aviation. If you thrive in a collaborative, cutting edge, entrepreneurial environment and are looking for a unique opportunity to join a highly motivated team, with excellent benefits and a casual but results-driven work environment - this is the perfect opportunity for you.
Description
Position Title: Quality Engineer/Inspector
Classification: Exempt, Salary
Position Status: Full-Time
Reports To: Director of Quality
Direct Reports: No
Responsibilities:
Ensure compliance with company policies, practices, procedures, and work rules to establish, support and maintain an AS9100-compliant Quality Management System

Interface with manufacturing, engineering, procurement, and suppliers to ensure that quality requirements are met and correctly documented

Coordinate with suppliers and customers on product quality issues, escapes, and development of corrective actions.

Analyze non-conformance trends to evaluate effectiveness of corrective actions

Participate in process improvement planning in a Team based environment.

Develop and maintain required process metrics

Successfully handle the quality audit process, including planning, preparing, executing, reporting results, and follow-up

Perform process quality audits and internal audits of the QMS

Perform shipping and receiving inspections
Perform shop inspections of prototype aviation parts

Perform aircraft part and installation quality inspections

Support sourcing of aviation COTS and prototype parts from qualified suppliers

Comply with safety regulations and promote safe working environment
Required Qualifications:
Associate's degree or equivalent

3+ years of experience in Quality Engineering

In depth understanding of testing, inspection, quality issues, and certification of aircraft, including all systems

Hands-on experience in an aviation fabrication, assembly, and integration environment

Knowledge of AS9100, ISO 9001:2000, industry standards, and FAA regulations and rules (e.g., 14 CFR Parts 23, 33, 39, 43, 65, 91, 145, AC 43.13-1B and -2B, etc.)

Proven experience in quantitative data analysis, measurement systems, reporting methodologies and MRB processes
Desired Qualifications:
10+ years of experience in Quality Engineering
Formal Qualification in Quality Management

Professional qualification or a Bachelor's degree in Manufacturing, Aerospace, Mechanical or Electrical Engineering.

Ability to review detailed drawings, CAD models, and other specification papers to determine the job, material, and equipment requirements

Prior experience of facilitating continuous improvement programs within an organization

Previous participation in Nadcap Accreditation and Certification would be an advantage

Experienced user of Jama requirements management tool

Experience in influencing teams and senior managers

ASQ certification preferred
Travel: Up to 10% Travel to Camarillo Airport to support flight testing.
COMPANY OVERVIEW:
Ampaire is a tech startup based in California that is leading the charge in electric aviation. We are on a mission to provide the world with electric commercial flights that are affordable, quiet, and environmentally conscious. We are building the future of air travel by reimagining the way people and their things fly. We are a practical and lean start-up that quickly iterates and learns, and this has allowed Ampaire to be among the first of the electric aviation companies to fly.
We are located at the intersection of aerospace and electric vehicles, right next to SpaceX and Tesla at Hawthorne Airport in Los Angeles County. As part of Starburst, the world's top aerospace accelerator, we have access to an international support network. We're proud to have won multiple international awards as a Top Aerospace Startup (Hello Tomorrow, Paris), Top Electrification Startup (New Mobility Challenge, Los Angeles), and IEEE N3XT Stars. We've also been featured in Aviation Week for our creative business approach and early success. Our talented team brings a diverse background from top institutions including Caltech, Stanford, USC, Northrop Grumman, SpaceX, Virgin Orbit, and General Motors.
EQUAL OPPORTUNITY EMPLOYER:
At Ampaire, we are committed to building a more inclusive ecosystem that integrates women, people of color, and other underrepresented groups into the cleantech sector and aerospace industry. We strongly encourage applications from qualified applicants and members of underrepresented groups. Ampaire is an Equal Opportunity Employer; employment with Ampaire is governed based on merit, competence and qualifications and will not be influenced in any manner by race, color, religion, gender, national origin/ethnicity, veteran status, disability status, age, sexual orientation, gender identity, marital status, mental or physical disability or any other legally protected status.
Salary
$70,000 - $210,000 per year