Staff Engineer, Electrified Powertrains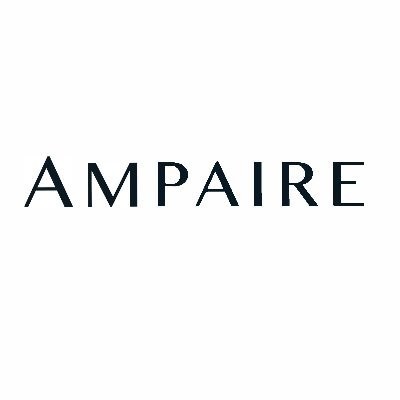 Ampaire
hawthorne, ca, usa
Posted on Friday, April 28, 2023
Ampaire Inc.
Staff Engineer, Electrified Powertrains
Hawthorne, CA · Full time
Lead the design and development of electric motor/generators for integration into hybrid and fully electric aircraft commercial-intent powertrains
Description
Company Overview
Ampaire is a tech startup based in California that is leading the charge in electric aviation. We are on a mission to provide the world with electric commercial flights that are affordable, quiet, and environmentally conscious. We are building the future of air travel by reimagining the way people and their things fly. We are a practical and lean start-up that quickly iterates and learns, and this has allowed Ampaire to be among the first of the electric aviation companies to fly. We currently are flying what we believe to be the world's largest electrified aircraft by weight and capacity.
Role and Responsibilities:
Lead the design and development of electric motor/generators for integration into hybrid and fully electric aircraft commercial-intent powertrains
Lead supplier trade studies and recommendations for machinery magnetics and other components
Lead technical execution with suppliers
Lead development of fabrication and test systems
Collaborate on strategies for integrating machinery into the aircraft systems
Collaborate on testing of components and systems
Lead development for compliance with FAA aircraft requirements
Participate in commercial certification project design reviews and trade studies
Support the development of required certification documentation
Support the development of qualified validation and verification processes
Reports to CTO
Required Qualifications:
Bachelor's degree in relevant engineering discipline
5+ years of increasing responsibilities in electrified powertrain development projects
Expert knowledge of electric machinery sizing and requirements
Expert knowledge of electric machinery supply chain
Proficient with dynamometer testing
Proficient with integration with vector controlled AC drives
Proficient with thermal management of electrified powertrains
Hands-on experience with operating high voltage (800V+) and high power (50 kW+) systems and safety practices
Desired Qualifications:
Master's degree in relevant engineering discipline
Successful FAA certification of TC or STC project compliant with Part 23 and/or Part 33
Proficient with developing compliance matrices for Subparts B thru G
Proficient with ARP4761 and ARP4754
Proficient with hybrid electric powertrain engineering
Experience with electrified propulsion certification-intent projects
Salary
$140,000 - $225,000 per year