Ops R&D Coordinator (Macroalgae, Biology Focus)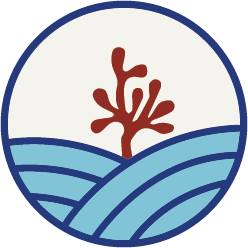 Blue Ocean Barns
Operations
Kailua-Kona, HI, USA
Posted on Tuesday, May 2, 2023
Blue Ocean Barns, Inc. (BOB) is a Delaware Public Benefit Corporation on a mission to solve the climate impact of cattle by working with farmers and food companies to commercialize and rapidly scale the production and use of our proprietary, algae-based livestock feed ingredient. Originally launched in the heart of Silicon Valley, the company has since established operations on the Big Island of Hawai'i and San Diego. We are a well-resourced, professionally managed, and rapidly growing company looking for diverse and exceptionally talented people who are motivated to make a meaningful impact on climate change.
About the Role
BOB has successfully transitioned the cultivation of the tetrasporophyte phase of Asparagopsis taxiformis (a red macroalgae)from the laboratory to a 0.25 acre outdoor production facility located at the Company's headquarters in Kailua-Kona, HI (NELHA). The Company is expecting to further expand outdoor cultivation to a 4 acre property beginning in Q3, 2022, and to a total of 8 acres, beginning in late 2023/early 2024. In anticipation of this rapid scale-up, the Company is in need of a scientist who has several years of experience working to support the ongoing design of a scalable cultivation system.
This person will play a key role on the Company's R&D and Design Team, which is physically located in San Diego, CA. However, because the Team is looking for a person to be "on the ground" to run experiments, collect data, maintain R&D systems, and help with day-to-day problem solving, this person would ideally be located and primarily work from the Company's headquarters on the Big Island of Hawaii. This role reports to the Operational R&D Manager and works closely with the Algae Production Manager, as well as with other members of the Company's R&D & Design and Farm Operations Teams.
Responsibilities
Operational Scaling, Production System Optimization, and New Process Implementation
Work with the Operational R&D Manager to design and conduct operational scale experimentation to define tank-specific optimal environmental conditions to maximize the growth and health of the cultures.
Design, conduct, and/or support operational scale experimentation to mitigate non-target species.
Maintain scale-model production tanks and related systems that are specifically dedicated to experimentation.
Ensure proper maintenance and data collection of ongoing experiments.
Create and work collaboratively with the Farm Operations team to implement SOPs, based on results from the above
Manage all R&D-associated in-house analytical measurements, including but not limited to nutrient quantification, non-target species assessments, and non-target species quantification.
Help identify the need for and development of new analytical tools/techniques to enhance understanding of cultures.
Diagnose problems and provide recommendations to the Algae Production Manager when unexpected outcomes occur related to productivity or non-target species
Work with the Operational R&D Manager to design future R&D lab.
Day-to-Day Operational Problem Solving
Provide knowledge and guidance on solving problems related to daily farm operations
Provide insight and input related to experimental design to identify optimal conditions as well as root causes of problems.
Data Analysis, Insight Implementation, and Intellectual Property
Analyze results and synthesize insights and learning from experimentation
Identify, track, and pursue
Experience & Abilities
Advanced degree in phycology, aquaculture, biology, chemistry, or related field
3+ years experience in applied R&D, experimentation, and system optimization
Outstanding knowledge and understanding of algal biology, ecology and cultivation, aquaculture systems, and appropriate biosecurity protocols for growing macroalgae
Experience designing, conducting, and analyzing applied research in a production setting. Proficiency with biostatistics.
Understanding of and ability to develop specific analytical techniques to further characterize the cultures.
Expertise in sterile technique, with an emphasis on microalga or culture cultivation.
We are an equal opportunity employer, and we value diversity at our company. We do not discriminate on the basis of race, religion, color, national origin, sex, gender, gender expression, sexual orientation, age, marital status, veteran status, or disability status. We will ensure that individuals with disabilities are provided reasonable accommodation to participate in the job application or interview process, to perform essential job functions, and to receive other benefits and privileges of employment. Please contact us to request accommodation.