Sr. Polymer Processing Engineer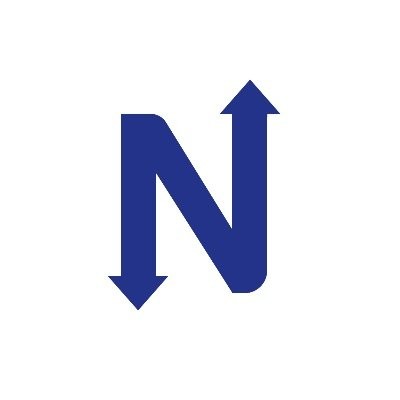 Novoloop
Menlo Park, CA, USA
Posted on Wednesday, May 24, 2023
Novoloop
is an emerging leader in plastic circularity, transforming post-consumer plastic waste into the world's first chemically upcycled performance materials. Novoloop was founded in 2015 and is a venture-backed start-up that has raised $25M to date. Headquartered in Menlo Park, California, Novoloop is currently scaling up to its first commercial manufacturing facility to use its patented ATOD (Accelerated Thermal Oxidative Decomposition) technology to manufacture performance materials for the footwear, electronics, and automotive industries. Novoloop currently has 30+ full time employees.
We're seeking an experienced Sr. Polymer Processing Engineer to bring our innovative technology out of the lab and into commercial operations. You will be responsible for experimental process design and implementation and will work closely with the R&D team and the Director of Engineering. The successful candidate has 7+ years of industry experience, has conducted pilot scale experiments, and understands how to improve process efficiency, reduce cost, and improve sustainability. Experience with reactive extrusion (REX) is an important qualification in this role. Specifically, we prioritize experiences in the polymerization of TPU from its hard and soft segments on a pilot-scale twin-screw REX.
This is a full-time on-site position in Menlo Park, CA, with a competitive salary and stock options. Priority will be given to local applicants with approved status for US employment.
Responsibilities
Lead the installation of new equipment (i.e. REX) and operate the equipment hands-on
Provide plastic processing expertise in the development of new products, materials, new technologies, production equipment and processes concerning manufacturing of high performing thermoplastics including polyamides, polyurethanes, etc.
Correlate material properties to optimized processing conditions for TPU compounding, extrusion and injection molding
Troubleshoot, maintain, and calibrate equipment
Coordinate with equipment suppliers and raw material providers to keep equipment running smoothly and projects on schedule
Operate industry-standard composites processing and testing equipment
Prepare samples and test plans to evaluate composites performance, including material processability and characterization
Support any scale-up efforts to go from lab-scale sizing line to a collaboration partner or customer pilot/production line
Prepare and complete characterization of new materials (primarily thermoplastics) using various equipment and testing capabilities
Input formulation and test data into our R&D systems and processes (document, computer programs, etc.)
Scope out any new engineering activity for product, process, and efficiency improvement
Your time at work will be split into ~80% lab/experimental work | ~20% process design, data analysis, planning, etc.
Qualifications
PhD in Polymer Processing, Polymer Science, Polymer Engineering, or similar, plus at least 7 years of industry experience with hands-on experimental process work. Other combinations of education and experience will be considered.
Expertise in polymer extrusion (ideally in polyurethane processing), reactive extrusion (REX), compression molding, and injection molding
Intimate knowledge of thermoplastic injection processing, including speeds, pressures, shot sizes, barrel temperatures, water bath designs, appropriate feeder selection, etc. and their relationship with material properties such as viscosity, bulk density of fiber, fiber weight percentage, resin melt temperatures, melt flow rates, and quality control measurements of outputs
Experience operating and interpreting polymer characterization techniques (TGA, DSC, DMA, FTIR, etc.)
Mechanical aptitude to set up and run a lab scale fiber sizing line for customer projects
Ability to draw conclusions based on a scientist's formulas and an operator's results and provide regular project status updates to all invested parties
Hands-on approach to problem solving utilizing statistical data analysis and DOEs with a good understanding of latest advances in polymer processing
Excellent written and oral communication skills
Experience contributing to team technical discussions and presenting results in front of other technical audiences, such as customers
Experience with project management
Excellent analytical, problem solving, and organizational skills
High self-motivation, initiative, and interpersonal skills
Benefits
In addition to salary, relocation assistance, and stock options, we offer great paid time off and health benefits, which includes medical, dental and vision insurance. We also offer a 401k program, life insurance, parental leave, employee assistance, and more.
Equal Opportunity Employer
We're an equal opportunity employer and committed to a diverse workplace. All applicants will be considered equally without regard to race, color, ethnicity, veteran status, religion, national origin, marital status, political affiliation, age, sex, sexual orientation, gender identity, disability status, membership in an organization or any other non-merit factors.