Senior Product Manager (m/f/d) (Medium Voltage Switchgear)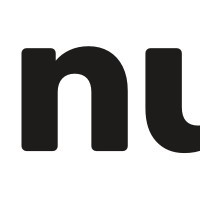 Nuventura
Product
Berlin, Germany
Posted on Saturday, November 11, 2023
At Nuventura, we are revolutionizing the switchgear industry with sustainable and innovative solutions. We believe in a future where electrical infrastructure is eco-friendly, safe, and efficient. Our Nu1 product is already making waves in the market, and we are looking for a Senior Product Manager (m/f/d) to join our dynamic team in Berlin. If you have a technical and commercial background, extensive experience in the switchgear field, and a passion for leading teams to success, we want to hear from you.
Tasks


As a Senior Product Manager (m/f/d) at Nuventura, you will play a pivotal role in taking our Nu1 product from early-stage serial production to a globally industrialized market presence. The Nu1 product is already type tested, with initial installations in Europe and the Pacific Region, and plans for substantial volume growth in the coming years. You will lead cross-functional teams, collaborate with international partners, and ensure that our product remains at the forefront of the industry.
Key Responsibilities:
Understanding the design and functional requirements of the Nu1 product: Dive deep into the product's technical specifications, ensuring a comprehensive grasp of its design and functionality.
Leading a dynamic team of product design leaders and experts: Take charge of a talented and diverse team, guiding them toward the successful development and improvement of the Nu1 product.
Identifying gaps in product industrialization and driving it to serial production: Assess the current state of product industrialization, identify areas for enhancement, and play a key role in advancing it to serial production.
Owning technical documentation, product cost structure, and quality assurance: Be responsible for all aspects of technical documentation, product cost analysis, and maintaining high-quality standards.
Participating in internal and external discussions to enhance the product portfolio: Collaborate both internally and externally to shape the product's roadmap, ensuring it aligns with market demands and company goals.
Executing project plans to enter new markets with existing or enhanced product versions: Lead initiatives to expand the product's market presence, executing strategic plans for global market entry.
Providing technical feasibility assessments and cost estimates for RFQ handling: Support the sales and marketing teams by evaluating technical feasibility and providing accurate cost estimates for Requests for Quotation (RFQs).
Actively listening to the voice of customers and implementing desired features: Engage with customers to gather feedback, discern key features, and make informed decisions on product enhancements.
Leading end customer projects and contributing to the tendering process: Play a pivotal role in customer projects, clarifying technical aspects related to primary panels, protection, and low voltage compartment requirements. Additionally, contribute to the tendering process as needed.
Rolling out certification plans to enhance product specifications for new markets: Strategically plan and implement certifications to ensure the product meets the specific requirements of new markets and customers.


Requirements


Educational Background: Successfully completed engineering studies in the field of electrical engineering, power engineering, or comparable university studies. This educational foundation equips you with the necessary technical knowledge to excel in the role.
5 to 10 years of experience in the switchgear field: You have a proven track record of working in the switchgear industry, demonstrating your in-depth knowledge of electrical infrastructure and switchgear systems. Your extensive experience has equipped you with the insights needed to navigate complex challenges and make informed decisions.
Fluency in English: Proficiency in English is essential for effective communication in our global and diverse team. You can confidently collaborate with international colleagues, partners, and customers, ensuring clarity and understanding in all interactions.
Proven experience in leading and managing teams: You have a successful history of leading and motivating cross-functional teams to achieve ambitious goals. Your leadership skills inspire team members to perform at their best, fostering a collaborative and high-achieving work environment.
Strong analytical and problem-solving skills: You excel in analyzing data, identifying trends, and solving complex problems. Your ability to think critically and make data-driven decisions is crucial in optimizing product development and portfolio management.
Excellent communication and interpersonal abilities: Your exceptional communication skills enable you to effectively convey technical concepts to both technical and non-technical stakeholders. You can build strong relationships, collaborate with diverse teams, and negotiate effectively to drive projects forward.
An innovative mindset and adaptability to change: You thrive in an environment that encourages innovation and adaptability. Your creative thinking and willingness to embrace change contribute to the continuous improvement of our products and processes.
Experience in international markets and certifications (a plus): If you have prior experience working in international markets and managing certifications related to switchgear products, it would be a valuable asset. Your international exposure and certification expertise could enhance our ability to meet the diverse needs of our global customers.


Benefits

What we bring into our relationships:


A family-friendly work environment.
Foods & Beverage: free drinks, snacks, fruit and veggie baskets.
Regular team events, Christmas party, summer party, budget for department events.
You will be part of an innovative group of high-performance and experienced people from all domains.
We will care for you and challenge you directly to become the best professional version of yourself.
We believe in a culture of trusted ownership, caring meritocracy and constructive feedback where we elevate each other and challenge the status quo.


To apply for the Senior Product Manager (m/f/d) position at Nuventura in Berlin, please submit your resume and a cover letter outlining your qualifications and why you are the ideal candidate for this role. We look forward to welcoming you to our team and driving the future of sustainable switchgear technology together.
Nuventura is an equal-opportunity employer. We celebrate diversity and are committed to creating an inclusive environment for all employees.