Working Student Warehouse Operator (f/m/x)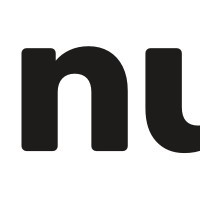 Nuventura
Berlin, Germany
Posted on Friday, November 17, 2023
Nuventura is a renowned climate technology company on a mission to revolutionize the energy sector. Our objective is clear: to render SF6, the world's most potent greenhouse gas, obsolete. We have achieved this ambitious goal through innovation, developing cutting-edge electrical switchgear that replaces SF6 with clean, breathable air.
Our business model involves licensing our products to global manufacturers, supplying core components to them, and manufacturing complete products for our domestic markets. We have recently established a new base in East Berlin, combining our office and R&D space as we expand our revolutionary technology globally. As we scale up production to meet growing demand for our already developed products, we are on the lookout for a Working Student Warehouse Operator.
If you are eager to make a meaningful impact on the environment and its inhabitants, this opportunity is tailor-made for you. 💼
Ready to learn more about your dream role? Keep reading!
Tasks

🔍Your Mission:


Maintain inventory accuracy, ensuring that physical goods match system records (ERP). 📦
Receive components, verify quantities, and process incoming receipts.
Rearrange packaging, label goods, and stock them according to layout and system rules. 📋
Optimize the warehouse layout and suggest improvements.
Dispatch components accurately to the assembly line and R&D team.
Process scrap materials according to internal procedures.
Prepare, pack, ship, and receive parts from/to subcontractors and subsidiaries.
Record changes in component quantity and availability, addressing quality issues. 📊
Perform regular inventory checks and participate in annual stock takes.


Requirements


🦸
‍Your Superhero Skills:


Currently pursuing a degree in mechanical engineering, production, industrial engineering, or a related technical field of study.
Minimum one year of experience in warehouse management and optimisation, ensuring efficient and organized operations.
Ability to lift up to 30 kg, work at heights, and operate forklifts and other carrier tools. 💪
Confident computer user with a passion for learning new processes and software. 💻
Exceptional communication skills, facilitating cooperation between departments. 🤝
Keen attention to numbers and details, ensuring accuracy in inventory management.
Advanced German and English skills – at least at B2 level. 🌐


Benefits

What We Bring to the Table:


🚀 A Professional Adventure: Join us in a dynamic and innovative company, where every day is an opportunity for growth.
📈 Learning Opportunities: Enjoy a steep learning curve and a dedicated development budget to fuel your personal growth.
🌍 Impactful Mission: Be part of a team that is making the world a better place by combatting climate change through groundbreaking technology.
🌿 Sustainability: We're a down-to-earth, sustainable, and passionate company with a big heart.
👨‍👩‍👧‍👦 Family-Friendly: Enjoy a flexible work environment that understands the importance of work-life balance.
🍽️ Office Perks: Feast on perks like meal subsidization to keep you fuelled and happy.
Ready to embark on this epic journey with us? Please send your application. Don't forget to attach your CV and relevant documentation about your skills and studies. A brief cover letter directly addressing how you meet the requirements outlined in this job description is the final piece of the puzzle!
Join Nuventura, where professionalism meets passion, and let's make a difference together! 🚀🌟