Procurement Engineer (f/m/x)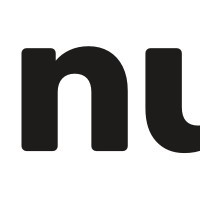 Nuventura
Operations
Berlin, Germany
Posted on Tuesday, November 21, 2023
Nuventura is a renowned climate technology company on a mission to revolutionize the energy sector. Our objective is clear: to render SF6, the world's most potent greenhouse gas, obsolete. We have achieved this ambitious goal through innovation, developing cutting-edge electrical switchgear that replaces SF6 with clean, breathable air.
Our business model involves licensing our products to global manufacturers, supplying core components to them, and manufacturing complete products for our domestic markets. We have recently established a new base in East Berlin, combining our office and R&D space as we expand our revolutionary technology globally. As we scale up production to meet growing demand for our already developed products, we are looking for a Procurement Engineer. If you are a highly motivated individual with a passion for industrialization and a commitment to delivering high-quality products, this exciting opportunity may be the perfect fit for you. Join our dynamic team and contribute to the sustainable future of the energy industry.
Tasks


As a Procurement Engineer (f/m/x), you will play a pivotal role in our supply chain and procurement operations. We are looking for an individual with the right mix of tenacity, negotiation skills, and technical acumen to drive our procurement initiatives, optimize costs, and maintain the highest quality standards. This position offers the chance to work in a challenging and rewarding environment, shaping the future of our company's procurement strategies.
You will...
Coordinate and oversee the daily activities and tasks of warehouse personnel, including timing and task locations.
Monitor and manage the daily receipt of products and the selection and shipping of products to stores.
Ensure compliance with established guidelines for inbound and outbound deliveries.
Develop and implement action plans to improve operating results.
Collaborate with cross-functional teams to drive procurement projects to success.


Requirements

What you need to bring in...


BA/BS degree with 3+ years of work experience, a Master's degree is a plus.
Comprehensive understanding of costing calculations and quality requirements, coupled with strong analytical and critical thinking abilities.
Strong negotiation skills and ability to solve complex problems with limited knowledge.
Exceptional communication and interpersonal skills, with the capacity to work independently.
Proficient in auditing suppliers.
Proficiency in German and English is mandatory.
Experience with ERP systems is a significant advantage.
Experience in supplier management, operations, and resolving complex supply chain issues is a plus.
Direct experience in long-term capacity planning is advantageous.
Willingness to travel internationally (up to 30%).


Benefits

What we offer:


A sustainable, down-to-earth, and passionate company.
Family-friendly work environment.
Free snacks, drinks, fruit, and veggie baskets.
Exciting and regular team events, including a Christmas party, and summer celebrations with a budget for departmental events.
You will be part of an innovative group of high-performance and experienced people from diverse backgrounds.
We are committed to your growth and will challenge you directly to become the best professional version of yourself.
We believe in a culture of trusted ownership, caring meritocracy, and constructive feedback where we elevate each other and challenge the status quo.


We are looking forward to your application! Please email your resume, relevant references, letters of recommendation, your earliest possible start date, and a short, concise letter about why you are a good fit for this position.