Sales Executive_UK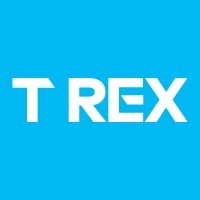 T-REX
Sales & Business Development
United Kingdom
Posted on Saturday, August 20, 2022
T-REX is on a mission to empower responsible finance. We are revolutionizing the investment lifecycle of complex assets through increased data transparency, enhanced analytical capability, and streamlined collaboration. Our solutions combine SaaS technology, big data management, and asset class expertise to foster improved investment decision-making across alternative financial markets. T-REX's managed data service and software platform bridge the gap between asset originators and investors, eliminating manual processes and automating workflow. T-REX solutions help our clients to mitigate risk, improve efficiency, and drive greater performance across their investment process.
Join T-REX as we help unlock liquidity across the financial markets, responsibly and sustainably with the transformative power of fintech. We are looking for new team members who share our passion for innovation and our entrepreneurial, collaborative, and results-driven approach.
——————————————————————————————————————————————–
Sales Executive
T-REX is seeking a Sales Executive in the United Kingdom to join our firm's exciting expansion into the UK and European markets. This role will be responsible for starting and leading our European sales operations on the back of T-REX securing our Series C investment and the signing of a landmark Global Investment Bank as our initial strategic European client. This Sales Executive will be one of the initial members of our local team, involved in all aspects of starting our local UK & European presence. The Sales Executive will use their deep knowledge of the structured finance, project finance and warehouse finance industry, along with market connections to identify, develop and manage all associated sales opportunities. Details include managing the prospect to client lifecycle from lead generation to discovery, qualification, PoC and contract signing.
———————————————————————————————————————
T-REX is seeking a Sales Executive to expand the company's footprint across the complex fixed income markets to join and lead our firm's exciting expansion into the UK and European markets. This Sales Executive will work with the new UK team and the existing US team to establish a robust pipeline of prospective clients and guide those prospects through the sales process. As the front line of T-REX's go-to-market team, this executive will interface with C-suite executives in industries across many asset classes and industries such as the Structured Finance & Global Corporate Trust, Warehouse Finance & Project Finance industries as well as ABS securitization markets including RMBS, renewables, autos, and consumer loans just to name a few.
Responsibilities:
This Sales Executive will own all aspects of pipeline and deal management for their territory, and is expected to work closely with multiple parts of the organization.
Develop a robust pipeline:
Identify applicable buyers across structured finance: issuers, investment bankers, investors, etc.
Work closely with business development and marketing to identify campaign and outreach themes
Guide business development for top-of-funnel activities
Create and execute project plans for each opportunity.
Create and execute a territory plan:
Identify core prospective clients and create account plans
Create a network of Centers of Influence
Highlight product requests needed to expand into new asset classes and client types
Carry and execute against a quota:
Responsible for all aspects of closing business: prospecting, opportunity identification, relationship development product demonstrations and contract negotiation.
Accurately forecast near and medium stage pipeline
Actively manage Salesforce CRM
What we're looking for
8-10 years experience in sales, either financial technology or financial services
B2B SaaS experience a plus
Strong written and verbal communication skills with deep knowledge of financial products and language
Team player with the ability to work independently and drive processes across the team
Strong presentation skills and ability to demonstrate technology
Self starter with an interest in building a territory from the ground up.
Knowledge of Structured Financial products preferred