Vice President of Finance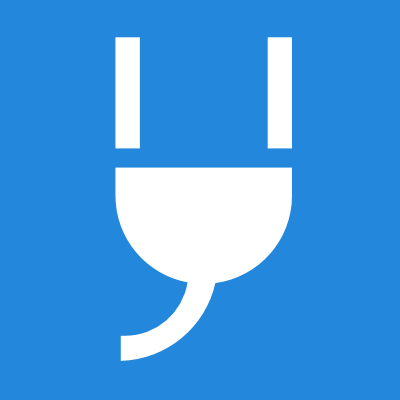 UtilityAPI
Accounting & Finance
Remote
Posted on Tuesday, May 23, 2023
UtilityAPI is a mission-driven software company fighting climate change by providing data access services for the clean energy transition.
UtilityAPI's product suite makes it easy for utility customers to access and share the data needed to deploy clean energy. Our automated software service reliably shortens sales cycles, lowers customer acquisition costs, accelerates the adoption of clean technology - all of which lower GHG emissions. In short, we are making software to fight climate change.
We raised a Series A in 2022 and are excited to be investing in our growth this year. We are a company committed to advancing equity in the clean energy sector, and building a team that looks like America. Our CEO founded the Empowering Diverse Climate Talent (EDICT) program and our leadership team reflects a broad range of experiences, identities, and backgrounds.
We value the insights that a diverse team can bring. We encourage applications from members of groups that have been traditionally underrepresented and underestimated in tech. We look forward to reviewing all applications from any interested candidate, even if you do not meet all the listed requirements. UtilityAPI is committed to an inclusive workplace that values non-traditional work histories.
About Us
UtilityAPI is a mission-driven company fighting climate change by helping utilities and energy companies securely manage customer data access. Lack of streamlined access to data is a pain point for many companies in renewable energy, energy efficiency, electric vehicles, building management, etc. Our automation and gateway tools solve this problem, and our customers love us for it. We have a diverse leadership team, and we value the insights that a diverse team can bring. We encourage applications from members of groups that have been traditionally underrepresented and underestimated in tech, including women, people of color, and people with disabilities. We are a US-based remote team, and you can work from anywhere in the United States.
About the Role
We are looking for an experienced financial leader to join our high-growth, well-funded climate tech company as a strategic partner to the executive leadership team. The Vice President of Finance is responsible for the financial functions including—but not limited to—financial administration, operations, and risk management.
What You'll Do
Manage accounting, payments, financial reporting (including contract/grant compliance), taxes, and financial metrics management.
Work with the executive team to develop budgets and implement financial controls to track toward the budget.
Develop key metrics to monitor the health of the business and identify opportunities for growth.
Establish and lead a clear financial growth narrative; create financial forecasts.
Support fundraising including pitching, due diligence, negotiation, and transaction execution.
Manage risk through close monitoring of cash management and capital structure management.
Manage finance personnel and oversee financial IT systems. Manage hiring of supporting staff, which over time could include accounting, finance, and/or data science professionals. Select and manage consultants and auditors as necessary.
Support creation of Board of Directors meeting materials
Identify and recommend opportunities for process enhancement, cost reduction, and internal operations streamlining. Recommend and implement tools as necessary.
Research and analyze product pricing; provide recommendations to executive team on pricing optimization.
What We're Looking For
5+ years of experience in senior financial leadership roles
Experience raising capital beyond traditional lines of credit and leading due diligence processes
Demonstrated leadership capabilities and interest in leading and mentoring a growing team
High personal integrity
Excellent verbal, written, and visual communication skills
Nice Though Not Required
Master's degree in Accounting or Finance
Professional certifications (e.g., CPA, CFA)
Compensation
$160,000-$190,000 annual salary, depending on experience
Excellent medical, dental, and vision insurance
Unlimited PTO
Flexible, regular hours (roughly 9-5 in your time zone)
Stock options
401k with employer matching
Fully remote position with home office setup stipend
UtilityAPI is a fully remote company. We work from anywhere within the United States and typically during the hours of 9:00-5:00 no matter the timezone. This is also flexible, as we trust our teammates to self-define their schedules in order to get the job done in a way that works best for them.
At this time, we are hiring candidates who reside in the United States and are either a U.S. citizen, permanent resident, or the holder of a non-expiring visa that doesn't require sponsorship.