Vice President of People Operations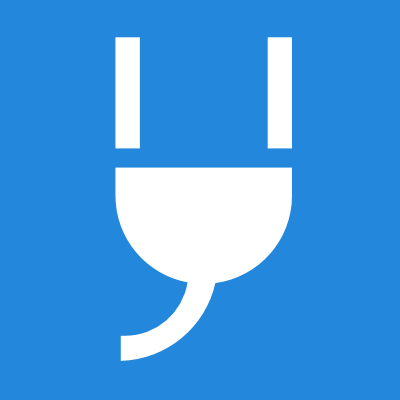 UtilityAPI
People & HR, Operations
Remote
Posted on Tuesday, June 13, 2023
UtilityAPI is a mission-driven software company fighting climate change by providing data access services for the clean energy transition.
UtilityAPI's product suite makes it easy for utility customers to access and share the data needed to deploy clean energy. Our automated software service reliably shortens sales cycles, lowers customer acquisition costs, accelerates the adoption of clean technology - all of which lower GHG emissions. In short, we are making software to fight climate change.
We raised a Series A in 2022 and are excited to be investing in our growth this year. We are a company committed to advancing equity in the clean energy sector, and building a team that looks like America. Our CEO founded the Empowering Diverse Climate Talent (EDICT) program and our leadership team reflects a broad range of experiences, identities, and backgrounds.
We value the insights that a diverse team can bring. We encourage applications from members of groups that have been traditionally underrepresented and underestimated in tech. We look forward to reviewing all applications from any interested candidate, even if you do not meet all the listed requirements. UtilityAPI is committed to an inclusive workplace that values non-traditional work histories.
About The Role
We are excited to add our first Vice President of HR & Operations to our company of 40 (and growing)! Reporting to the COO, this person will look after all aspects of the employee lifecycle as well as our operations function. This role is a blend of both strategic and tactical program responsibilities and as such, we are looking for someone who has extensive experience building and scaling people and operational initiatives in previous roles.
As the VP of HR & Operations, the leadership team will look to you for guidance and support in order to build and support their highly functioning teams. Philosophically, we see this function as an advocate for people over the company, and it is essential that our new People & Operations leader shares this core value. While some of the charges for this role are indeed more tactical and at times rooted in compliance, at the end of the day we want this person to design, lead, and scale programs and initiatives that reinforce our culture while directly empowering every single person at the company.
We have an employee handbook, an applicant tracking system (Greenhouse), and an HRIS (Gusto) though we are really excited for our new VP of People & Operations to evaluate and iterate wherever needed.
What You'll Do
DEI: Execute all aspects of this role through the lens of diversity, equity, and inclusion.
Culture: Ensure cultural consistency as we scale, and set up infrastructure to maintain trust and transparency. Support and strengthen our existing remote culture that rewards, promotes, and encourages high performance throughout the company.
Operations: Own end-to-end business operations; audit, iterate if needed, and strengthen existing practices to optimize for not only compliance, but operational efficacy across the company.
Manager Support: Educate, advise, and influence our managers on leadership development, employee engagement and retention, performance criteria and measurement, succession planning, talent reviews, and change management
Employee Relations: Lead employee relations for all employees and provide support for employees at all levels to successfully navigate difficult situations. When applicable, act as a liaison with counsel to resolve legal concerns.
Employee Experience: Manage the full cycle onboarding and offboarding process for all employees including supporting managers in designing 30-60-90 onboarding plans as well as respectful and fair offboarding experiences.
Compensation and Benefits: Design competitive, contemporary compensation and benefits programs by completing annual (at a minimum) market analyses, collaborate with C-Suite to implement improvements.
Compliance: Enhance our employee handbook, practices, policies, and procedures; implement systems to ensure regulatory compliance where needed. Optimize our HR processes through operational and systems excellence (HRIS, ATS, Gusto, etc).
What We're Looking For
A genuine passion for designing and leading a corporate function that empowers and advocates for people
Experience standing up and scaling both People & Operations functions from scratch
Ability to succeed in both strategic and tactical settings
Experience developing processes for internal communication in a remote team setting
Comprehensive understanding of employment law and compliance, compensation, benefits, organizational development, employee relations, and training
Commitment to consultative advising and partnering with leadership and internal stakeholders across the company; skilled at building consensus, giving and receiving feedback
Experience solving problems through a positive and solutions-oriented lens; experience supporting others to anticipate, identify, and resolve conflict in a healthy and productive manner
Compensation
Base salary $170-180k
Excellent medical, dental, and vision insurance
Unlimited PTO
Stock options
401k with employer matching
Home office setup stipend
UtilityAPI is a fully remote company. We work from anywhere within the United States and typically during the hours of 9:00-5:00 no matter the timezone. This is also flexible, as we trust our teammates to self-define their schedules in order to get the job done in a way that works best for them.
At this time, we are hiring candidates who reside in the United States and are either a U.S. citizen, permanent resident, or the holder of a non-expiring visa that doesn't require sponsorship.