Product Manager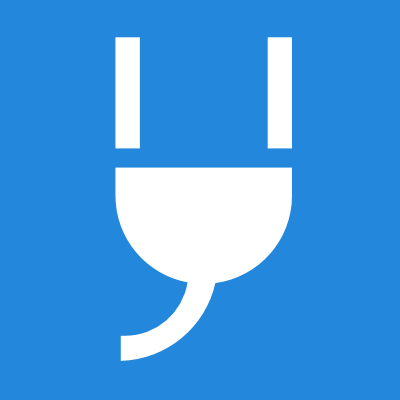 UtilityAPI
Product
Remote
Posted on Saturday, July 15, 2023
UtilityAPI increases data access for the clean energy transition by building complex integrations between software platforms and hardware infrastructure that span beyond a century in technological design.
We value the insights that a diverse team can bring. We encourage applications from members of groups that have been traditionally underrepresented and underestimated in tech, including people with disabilities, non-traditional education backgrounds, and intersectional identities.
We encourage applications from any interested candidate, even if you do not meet all the listed requirements. UtilityAPI is committed to an inclusive workplace that values non-traditional work histories.
About the Role
You will be UtilityAPI's first Product Manager, which means your perspective will be crucial in the product team's formation. Your voice will have a lasting impact on UtilityAPI's products, processes, and team culture. If this excites you, read on!
You will:
lead the iterative development of projects and new features, and take on project management in a hybrid product-project management role
work closely with the Director of Product, Product Designer, Technical Project Manager, and engineering team to scope, develop, and launch products
collaborate with our CTO and VP of Engineering, Customer Success, Sales, Business Development, and Policy teams to:

help manage and prioritize our backlog
help guide our go-to-market strategy
incorporate customer feedback into our development lifecycles
push product release information across cross-functional teams

work with customers to define requirements, prioritize the backlog, and set the scope
drive discussions and clearly communicate expectations to internal and external stakeholders
understand the market, competition, customers, and user needs
articulate our value proposition for technical and non-technical audiences
You are someone who:
has 2+ years product management experience (as a product owner or product
manager), in an Agile environment, from architecture through release, maintenance, and
support
is eager to learn in all capacities
is a self-starter, proactive problem solver and experimenter
has high levels of organization
is an attentive listener
has adaptive communication skills, including the ability to translate information across diverse stakeholders including sales, business development, marketing, policy, engineering, technical and non-technical customers, etc.
enhances connectivity across a diverse and distributed team
Application: Writing Exercise
Clear and effective communication is a critical skill for this role! Please pick 3 of the following questions, and answer them via attachment below with no more than 1 paragraph each (600 words total for the full submission). Provide real-life examples from your own experience. We will evaluate your submission on the clarity and concision of your writing, as well as on the alignment between answers and experience, and UtilityAPI's needs and values.
1. Which of your skills/characteristics have made you successful in the product management role?
2. How do you approach prioritization and time management?
3. Do you have experience developing products in regulated markets? If yes, describe how regulation influences product management decisions.
4. Describe how you learn.
5. How do you know when you don't know something?
6. Describe your approach to asking questions.
7. Describe a time in which you received challenging feedback.
8. Describe a time in which you had to provide challenging feedback.
9. Diversity, equity, and inclusion are core values at UtilityAPI. Our product team aims to trailblaze processes, collaboration, and teamwork to stay open to new ideas and to attract and retain members with diverse backgrounds. What suggestions would you offer to our team?
Our Culture
Our culture is communicative, collaborative, and helpful. We value our employees as human beings first and foremost. We work normal hours (US time zone of your choice) and take plenty of time off.
This is not the best position for someone who needs to make big changes their first week or likes to "move fast and break things."We're building infrastructure, not apps, so we value humility and curiosity, and building for reliability and resilience.
Compensation
Base salary $85,000-$125,000, depending on experience
Excellent medical, dental, and vision insurance
Unlimited PTO
Stock options
401k with employer matching
Home office setup stipend
UtilityAPI is a fully remote company. We work from anywhere within the United States and typically during the hours of 9:00-5:00 no matter the timezone. This is also flexible, as we trust our teammates to self-define their schedules in order to get the job done in a way that works best for them.
At this time, we are hiring candidates who reside in the United States and are either a U.S. citizen, permanent resident, or the holder of a non-expiring visa that doesn't require sponsorship.
Hiring Timeline
Thank you for taking the time to consider UtilityAPI for your next job opportunity. We appreciate the energy you've already invested in getting to know us. We will review applications and interview on a rolling basis. If this job posting is up, then we are actively reviewing submissions.