Director Of Research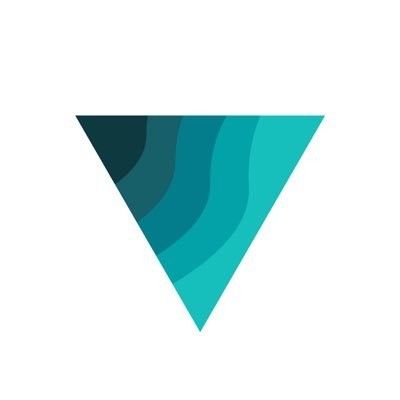 Vesta
Remote
Posted on Thursday, November 3, 2022
Description
We are seeking a Director of Research to play a major role in shaping and driving Vesta's research and development program. The objective of this position is to increase the technological readiness level of Vesta's core product, Coastal Carbon Capture, so that it can be applied safely and effectively worldwide. This is a significant leadership opportunity at a fast-growing climate-tech company with the potential for very large scale carbon dioxide removal.
The Director of Research will report to the Head of Science and will drive significant parts of Vesta's global scientific research program. We are open to different backgrounds; at a minimum, the role requires a background in aqueous geochemistry, marine geochemistry, biogeochemistry or a related field, as well as extensive experience in field and laboratory research. In addition, qualified candidates will have extensive project management and leadership experience including management of interdisciplinary, technical teams executing applied research.
The role will involve the design, development, and management of scientific and technical teams executing multiple projects with various collaborators and contractors, as well as concurrent field trials involving numerous stakeholders. This role will also engage with numerous non-scientific stakeholders including community members, regulatory agencies, governmental officials, and the press. This position will also act as a senior scientist and technical liaison between engineering and scientific teams. This includes working with coastal engineers and regulatory agencies to help design olivine deployments that optimize for both safety and maximal carbon capture rates.
This individual must thrive in a fast-paced, interdisciplinary environment while simultaneously contributing to multiple projects. This is a remote position with an expectation to travel for stretches of time (for days to weeks) to field sites, laboratories, conferences, or important stakeholder meetings. Experience working in coastal settings is a strong plus. While this is a remote position, the ideal candidate will reside in a time zone compatible with US Eastern Time.
‍
Responsibilities
- Designing, developing, and executing scientific research and deployment strategies.
- Leading the management of interdisciplinary teams of scientists, engineers, and other stakeholders to advance product development, scientific programs, and field deployments safely and efficiently.
- Where necessary, conducting hands-on, field-based research in coastal oceanography with an emphasis on seawater and porewater geochemistry including carbon, nutrient, and trace metal cycling.
- Analyzing and interpreting geochemical, biogeochemical, and physical data and supporting in the development predictive models for olivine weathering and carbon sequestration.
- Contributing to research and funding proposal writing.
- Presenting at conferences and workshops relevant to the project.
- Serving as a liaison between Vesta and non-scientific, external stakeholders (NGOs, governmental officials, community members, regulatory agencies, and the press.)
Qualifications
Required Skills and Experience
- Ph.D. in Aqueous Biogeochemistry or Geochemistry.
- At least three years of experience project managing interdisciplinary teams of scientists, engineers, and/or other stakeholders.
- At least three 1st-author peer-reviewed papers and contribution to at least 5 or more peer-reviewed publications.
- Extensive experience conducting fieldwork, including in-water and boat-based activities.
- Strong scientific writing skills in English.
- Demonstrated ability to work independently.
- Demonstrated technical expertise in three or more of the following areas: geochemical field sampling, (bio)geochemistry, analytical geochemistry, geochemical modeling, trace metal analysis, statistical analyses, chemical weathering.
- Ability to travel for brief periods of time (1-2 weeks) a few times (2-4) per year.
‍
Preferred Skills and Experience
- A deep sense of dedication to combating the climate crisis.
- Ability and passion to learn quickly and solve challenges independently and creatively.
- A commitment to harmonious and productive collaboration.
- Professionalism under all circumstances.
- Meticulous attention to detail in planning and procedure.
- Dedication to fair and equitable treatment of all individuals on the team.
- Experience working in coastal construction industries
- Experience with the marine carbonate system
- Experience with marine pore water and/or sediment analysis
- Experience performing high-precision measurements of carbonate geochemistry
- Experience operating in-situ marine sensors
- Experience working in NGO, government, or industry settings.
Education
Ph.D. in Aqueous Biogeochemistry or Geochemistry.
Employment Terms
While this is a remote role, there is a preference for candidates based on the East Coast.
Vesta offers a competitive salary package that includes equity; health, vision and dental benefits; and unlimited PTO.
Vesta is an Equal Opportunity Employer: We celebrate diversity and demand equal opportunity employment. We are committed to building a team that represents a variety of backgrounds, perspectives, and skills- because reversing climate change is going to require a diverse and unprecedented workforce. The more inclusive we are, the better our work will be.
To be considered for this position, please submit a resume and a cover letter telling us more about yourself.