Marine Field Technician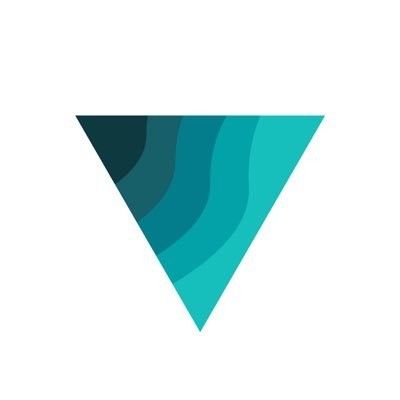 Vesta
Duck, NC, USA
Posted on Friday, January 13, 2023
Description
Vesta is seeking to hire a Marine Field Technician, who will be responsible for the oceanographic equipment (e.g. ADCP's, wave buoys, landers) used on-site in an upcoming deployment in Duck, NC, USA. This is a 2-year position and will be located in Duck, NC, with the option to extend following that time at Vesta's other global locations.
The role will report to the project's Senior Scientist, also based at the field site, and will lead efforts to calibrate, maintain, deploy, and recover scientific sensor packages. Working with Vesta's Ocean Engineer, they will document all hardware issues encountered and fabricate the solution. As needed the Field Technician will assist the Senior Scientist in laboratory work (e.g. sediment extrusion) as well as project management to coordinate resources needed to execute the field trial. This role will also work closely with scientific collaborators at the USACE's Field Research Facility in Duck, NC.
This is a field-going position with frequent work outside on small open vessels in the Atlantic Ocean.
Applicants may be required to lift loads of up to 50 lb.
Responsibilities
The responsibilities of this position include:
- Follow provided SOPs for maintaining custom marine electromechanical systems, and update them with any process improvements.
- Develop new SOPs for oceanographic hardware, in coordination with Vesta's Ocean Engineer, on an as-needed basis.
- Diagnose hardware and software issues with equipment, and work with the Ocean Engineer to remedy.
- Document recurring issues to drive future iteration in hardware and software design.
- Coordinate recurring diving, vessel, and field support efforts for deployment and recovery of equipment.
- Lead or participate in frequent ocean-based fieldwork to deploy and recover hardware, as well as collect sedimentological, ecological, and water samples.
- Assist the Sr. Scientist in processing sedimentological, ecological, and water samples (e.g. sediments) as needed.
- Recover and manage data from ocean sensors along with preliminary data processing and quality control.
Personal
- A deep sense of dedication to combating the climate crisis.
- Ability and passion to learn quickly and solve challenges independently and creatively.
- A commitment to harmonious and productive collaboration.
- Professionalism under all circumstances.
- Meticulous attention to detail in planning and procedure.
- Enthusiasm for the Vesta mission and ethos.
- Dedication to fair and equitable treatment of all individuals on the team.
- Excitement and enthusiasm to assist in meeting the challenges of running a first-of-a-kind field pilot experiment, including developing relevant protocols and methods as required.
Qualifications
Required Skills and Experience
- High School diploma and 5 years relevant work experience
- Possess a valid drivers license
- US citizen
- Experience in engineering systems that include mechanical, electrical, and software components
- Experience in seamanship, rigging, deck operations and over-the-side deployment and recovery of scientific equipment
- Working knowledge of common oceanographic equipment (CTD, ADCP, sediment coring)
- Basic fabrication skills including the use of power tools
- Basic electrical engineering knowledge (e.g. interfacing different power stages, serial communications)
- Advanced computer literacy with basic Python scripting and Arduino programming abilities
- Ability to operate autonomously with strong organizational and communications skills
- Desire to be part of a start-up environment; deeply passionate about driving impact
Preferred Skills and Experience
- Bachelor's degree in Marine Science, Physics, or Engineering with 3 years relevant experience
- Experience with geochemical sensors of any of the following parameters: pH, pCO2, dissolved oxygen, turbidity, chlorophyll A, etc.
- Experience with CAD software
- Experience in the carbon capture technology industry
- CPR and First Aid Certification
- Commercial or Technical Diving Qualifications. Experience with ADCI and OSHA compliant dive operations.
Education
High School diploma and 5 years relevant work experience
‍
Employment Terms
Hiring is contingent upon clearing a criminal background check and pre-employment drug screen.
Vesta offers a competitive salary with benefits. Information available on request.
Vesta is an Equal Opportunity Employer: We celebrate diversity and demand equal opportunity employment. We are committed to building a team that represents a variety of backgrounds, perspectives, and skills- because reversing climate change is going to require a diverse and unprecedented workforce. The more inclusive we are, the better our work will be.
To be considered for this position, please submit a resume and a cover letter telling us more about yourself.